The secret to successful new year's resolutions is walking through doors
The secret to making resolutions that actually work is also the secret to making a hit movie. So let me teach you how to make a hit movie.
At the start, our hero lives their ordinary life. We wouldn't care to watch that for long, but fortunately all good stories push our hero through a door.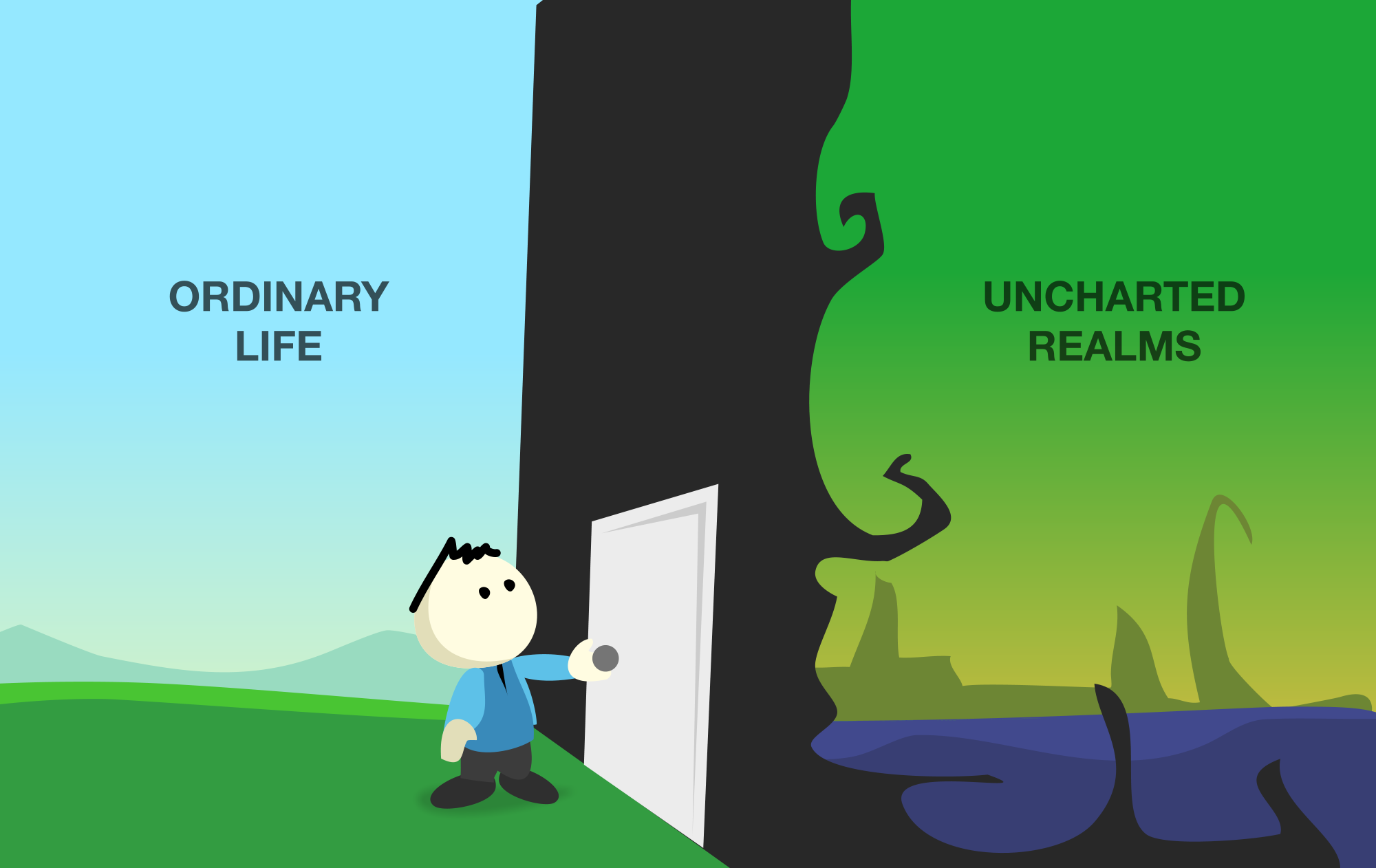 The door is something irreversible; once you walk through, you can never go back. For the Matrix, it's Neo choosing the red pill. For Gravity, it's having your shuttle sliced to ribbons. In Shawshank Redemption, an innocent man is sentenced to life.
The door is where the story begins. It puts our hero on a path they cannot escape, and the tension compels us to watch.
Near the end of the story, our hero must pass through a second door. Again, the door is one-way. But this door demands a resolution. To pass through it guarantees a conclusion, whatever that may be. Our hero must fight their nemesis to the death, or chase their love to the airport, or stand before disapproving parents and dance for their hopes and dreams.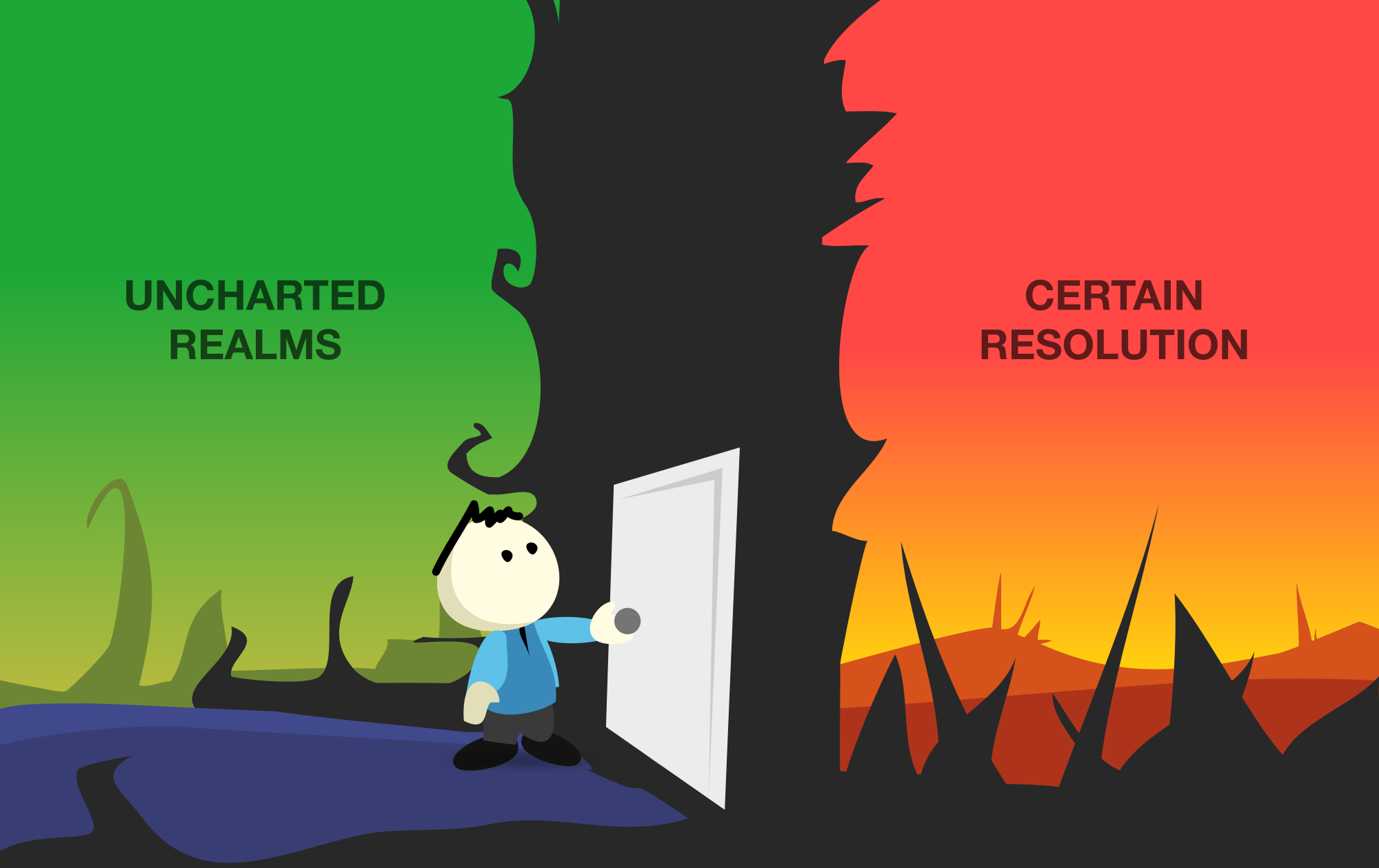 It's the formula of nearly every story ever told, because it works. Once you pass through a door, you can never go back.

Now let me tell you what isn't a good movie.
Our unhappy hero wakes up one late December morning and stares at the mirror. "Oh god" he sighs, at his portly reflection. "In the new year, I swear – I'm going to lose weight!"
And then he updates his Facebook status, buys a copy of Runners World, and goes to the gym three times. The End.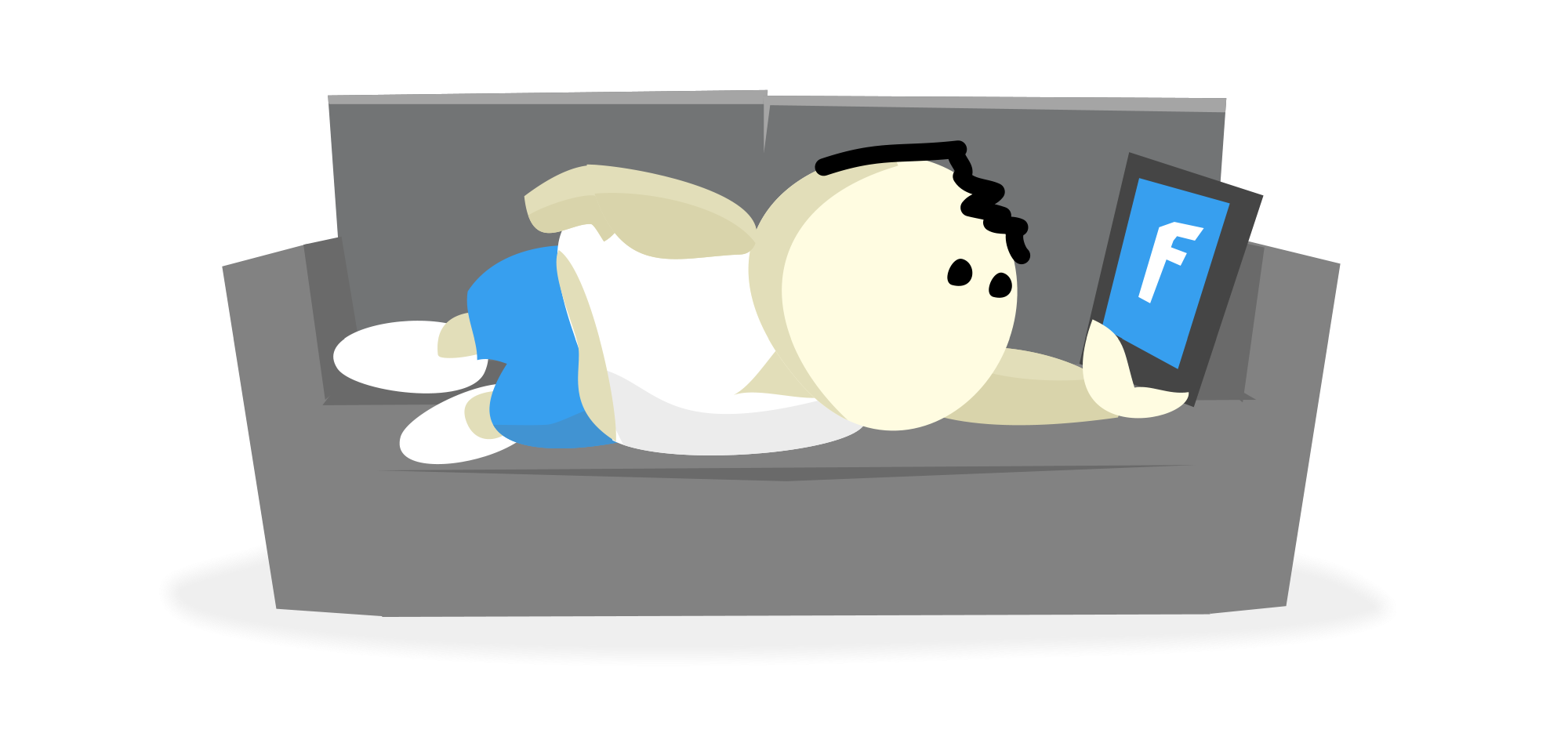 If you want to make a resolution – a real resolution – you're gonna have to walk through a door. The smart, resolute part of yourself might be in control now, but you know that's not who will stop you. The lazy, stupid, reflexive part of yourself will be in control later, when the air is cold and you feel sort-of-ill-ish-I-think, and if you haven't got something to drag that screaming brat out of bed you will fail.
You do this already, by the way. School, for example, is a door you can't well choose not to pass through, which is why you attended it so successfully. Your job works in the same way, as does marriage and children. Doors are irreversible and non-optional, and our society is predicated on them.
So you really want to start your own business? Try quitting your job; that'll take care of motivation. Want to lose weight? Sign up for a marathon in 9 months in an exciting foreign country, and book the non-refundable flights now. Or if that's more than you can handle, start a scheduled team activity where if you skip out, it'll hurts the others. Guilt will carry you when willpower fails.
Don't jump on Facebook to announce your new resolution. It gives you a short term ego buzz now ("Look at me! I'm so awesome!") but does zip to regulate your behaviour (few friends will remember your promise, or be so crude as to call you on it). By all means involve friends, but make your pressures real.
Most of all, don't make the mistake of thinking wishful words alone will get you there. Nearly everyone fails their new year's resolutions, which should be about as surprising as learning that the words "avada kedavra" don't actually kill people. Just saying words doesn't make a thing happen. Try walking through a door instead.
Keep reading
Comments
Comment rules: Critical is fine, but if you're trolling, I'll delete your stuff. Have fun and thanks for adding to the conversation.